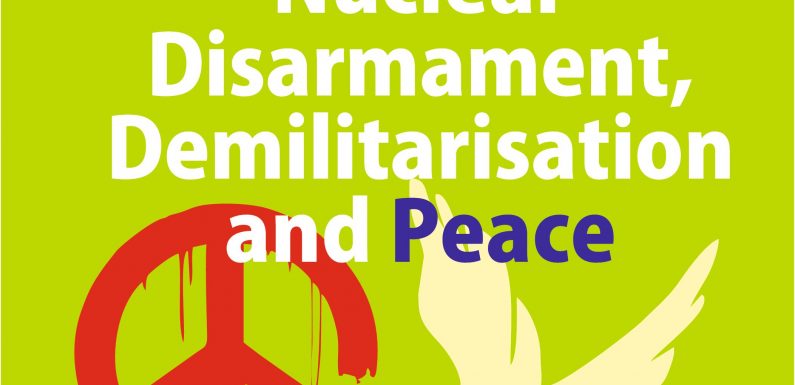 We express our heartfelt thanks to all of you for participating in the poster competition organised by the CNDP.
We got entries in really large numbers, from school and college students as well as individual artists. All paintings and digital posters are really good, making it difficult for us select a few. And in general, CNDP seeks to encourage positive creativity and collective endeavours for peace rather than competition.
So while we are announcing winners for the competition, all the participants will receive certificates and CNDP books as an encouragement. Because the CNDP is engaged in campaigns, our focus in choosing the best 3 entries was to look at their relevance and suitability for our future campaigns. We would like to state once again that all entries deserve appreciation and encouragement.
We will upload all the posters on our website soon. We thank all the participants for their interest and request them to cooperate with CNDP in its campaigns for peace and disarmament.
All the posters received will be put up at the CNDP National Convention being organised on 30th and 31st August 2014 at the Constitution Club of India, New Delhi. Details of the program and venue can be seen here –
http://cndpindia.org/2014/08/national-convention-challenges-to-indian-democracy-nuclearisation-militarisation-state-violence/
Winners of the painting competition on disarmament, demilitarisation and peace are:
Pankaj Yadav, Class XII, Delhi Police Public School, Safdarjung Enclave, New Delhi
Utsav Teji, Class XII, DAV Public School, Amritsar, Punjab
Deepak Bhatt, Class XIC Delhi Police Public School, New Delhi and Siddharth Gujaral, Class IX A, Salwan Public School, New Delhi
The participants who can manage to come to the National Convention are most welcome to attend. The results of the poster competition will be announced at the beginning of the convention on 30th August, 9.30am. All other participants will be posted their certificates and prizes.
With warm regards,
Kumar Sundaram
9810556134