Dear Friends,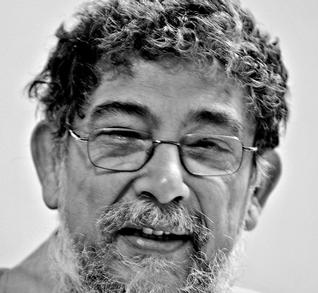 The Coalition for Nuclear Disarmament and Peace is deeply saddened to learn of the death of Prof. Sanjay K. Biswas (68), the former Dean of Engineering at the Indian Institute of Science (IISc) at Bangalore.He passed away on April 28th, following a heart attack.
Sanjay Biswas was one of the founder-members of CNDP and consistently opposed both nuclear weapons and nuclear power.
As a scientist-engineer, Biswas worked on a range of subjects, including mechanical engineering, bioengineering, study of friction, and more recently, healthcare.
Biswas consistently and strongly took radical positions on a number of scientific, social and political issues, and for many years edited a magazine on the science-society interface.
He also raised his voice against nuclear energy projects and signed numerous citizens appeals initiated by CNDP on Jaitapur, Koodankulam and other sites.
The All Indian Progressive Forum under his leadership was a strong contingent of democractic voices demanding accountability on various issues including commercialisation of life-saving medicine and hazards of nuclear energy.
We express our heartfelt condolences and wish strength to his family, friends and comrades.
Praful Bidwai
Achin vanaik
Anil Chaudhary
Lalita Ramdas
Kumar Sundaram